If any distillery can foster the micro spirits and craft cocktail movement it's Greenbar Distillery. They know how to transform any craft cocktail appreciator to a raging cocktail zealot. Not some naive cut-for-Bieber zealot, but a let's drink the Kool-Aid zealot–oh and has Greenbar told you the Kool-Aid's organic?
That's right, all the produce that's used in making their spirits are organic, and it is NOT Greenbar's ploy to get on the organic hype-train. It's all about the flavor organic provides.
Organic products are known to have different tastes than something from the supermarket, and Greenbar owners, Melkhon Khosrovian and Litty Mathew,found this out by accident. Their supplier mistakenly gave them a batch of organic produce, and after they distilled it the difference in taste was easily discernible. The organic taste was favored so much that by 2008 they used only organic produce in their spirits.
But that's not what makes them so great.
First of all, they understand that creating a delicious drink shouldn't include slogging as a barback for six months, getting a sleeve of tattoos or growing a curly mustache. So they train you in the sacred texts of creating your own delicious cocktails.
Greenbar presents classes that give their guests the core tenets on creating tasty cocktails. Which is a great class for anybody interested in making cocktails, but don't know where to begin.

Also they made the class around experimenting, so you can make drinks that fit your preferences. Enjoy drinks which often include a mini umbrella? They have that. Have a fondness toward a dry and spice-filled cocktail? They'll be your guru until you find cocktail-nirvana.
Analogous to Mass, these classes are happening all the time, and unlike Ben Stein's class from that hit 80s movie this isn't a snooze.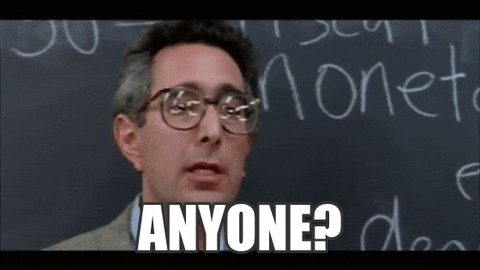 Greenbar doesn't  preach to you. It's always lighthearted. Attending with nervousness is normal, but after class you'll probably want to spread that new knowledge of yours like those so pleasantly dressed boys on bikes.
The other reason that makes them so revered is their spirits are made specifically for new believers. They understand creating great cocktails at home can be time consuming and expensive. They don't want you to tithe all your income away. Therefore their alcohols are brimming with flavor to save time and cut that lengthy list of ingredients on cocktails.
Spirits like their "Crusoe Spiced Rum" or "Tru Garden Vodka" contain striking flavors of clove or botanicals, which is perfect for a spiced daiquiri or a bloody mary. Concocting that perfect drink is easy as picking the type of alcohol, choosing a mixer that pairs or contrasts well with it, mixing and serving.
I won't give away the doctrines bestowed upon guest on creating delightful drinks because it's worth the pilgrimage to Greenbar Distillery, but there is one tip that the distillery and most bartenders have full faith in:
Use fresh ingredients.
It's like their first commandment, and unlike some Pastors who praise the almighty dollar over their god, any bartender worth their salt believes in it.